Getting Ready for the 2020 School Year
As we prepare to embrace the new school year, good hygiene and proper sanitization are needed more than ever. While some sense of normalcy is being welcomed with open arms, we're still not through facing the rough reality of COVID-19. That being said, that means taking extra precautions to provide sanitizing solutions for everyone and keep areas clean, maintaining social distancing ideas, and going above and beyond to make going back to school as safe as possible and help you get ready for the 2020 school year.
DELIVERY VIA LUNCH CARTS
Many schools are embracing the idea of hosting lunch within classrooms to help limit the number of interactions students may have throughout the day. This will help limit the spread of germs and can be counteractive when it comes to potentially spreading any kind of virus. Through mobile carts, the school staff can easily disperse and deliver lunches to each student. Cambro makes doing so easy with their various options.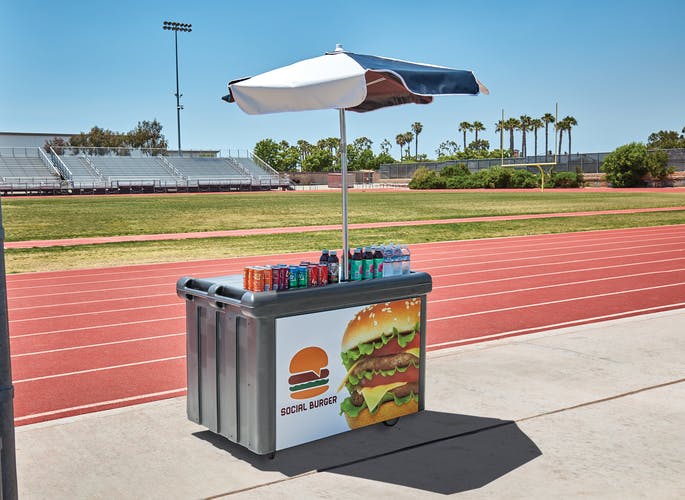 All of Cambro's carts, boxes, and trays are designed to make serving a breeze while also making cleaning simple. You no longer have to worry about how you can efficiently provide lunches and snacks to students and staff in a safer way. These methods allow you to provide for everyone with quick and easy solutions while adjusting to changes like lunches within the classrooms or smaller lunch settings. The cafeteria may not be full of the hustle and bustle of students like normal, but they'll be just as excited for the sense of normalcy from lunch when you come around with carts each day.
For any and all of your school foodservice solutions, contact us today. Alto Hartley is determined to assist in making the transition into a different kind of school year as easy and as clean as possible for you, your staff, and your students. Leave the stress of the unknown at the door this school year, and let Alto Hartley help provide solutions for something we do understand: foodservice and sanitization.