10 Essential Tools for Epic Backyard Barbecues
Did you know we're fast approaching National Barbecue Day?
Yep, May 16 is recognized as National Barbecue Day, and as far as we're concerned, it's just a simple warm up to the Memorial Day holiday and the long, glorious summer that follows. That being said, here are some things about BBQ you may not have known according to one of the experts on national food holidays:
The most common ingredient added to BBQ sauce is garlic, followed by brown sugar.
Speaking of sauce, more than 1/4 of a million moist towelettes are used each to wipe BBQ sauce off our faces and fingers.
President Lyndon B. Johnson hosted the first barbecue at the White House featuring Texas-style ribs.
When it comes to pulling off a White-House grade barbecue, consider the following equipment and supply options:
What you need for the best restaurant (and backyard) barbecues in D.C.:
1. A BBQ Mop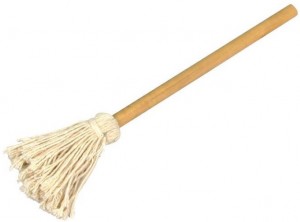 A BBQ Mop is essential for use with vinegar-based marinades and sauces that are too thin for use with a silicone basting brush.
2. Marinade Injector
There are many benefits to using a marinade injector, including less marinade waste, no long wait during the marinating process, and flavor throughout the entire cut of meat. We have various types of marinade injectors, pictured below.
Tip: Try to make as few puncture holes as possible when injecting your cut of meat.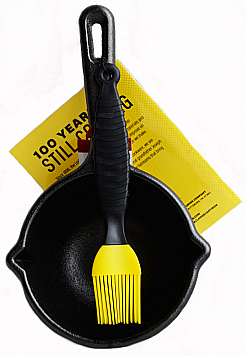 3. Lodge Sauce Pot
Maybe injecting marinades isn't your thing. The Lodge Sauce Pot is a cast iron pot for grilling sauces and can be heated directly on the grill. It comes seasoned and ready to use.
Tip: It's a year-round tool. When it's not grilling weather, use this as a melting pot for mixing butter and milk, or to heat syrup and other sauces directly on your stove top.
4. Lodge Turner
If you don't yet have a good quality food turner for your grill, then the Lodge Turner is a must. We all know the importance of using stainless steel over plastic on a high heat grill, and the Lodge Turner boasts a high-quality wooden handle that's sure to be long-lasting.

5. Lodge Basting Brush
The Lodge Basting Brush allows you to safely add marinade while grilling, all while keeping your hands at a safe distance.
Tip: The silicone head is dishwasher safe.

6. Lodge Tongs
Our Lodge Tongs have nice, long handles so you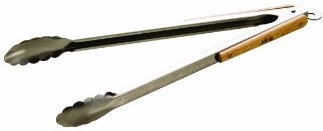 can keep your distance from the heat of the grill. These tongs are great for flipping steaks on the grill and also work well for adding coal to a fire.
7. Winco Digital Thermometer

Food safety should be on the mind of every grill master, and to make things easy, the following are ideal cooking temperatures for various meats, according to FoodSafety.gov:
Whole cuts of pork: 145 ºF with a three-minute rest time
Beef/Veal/Lamb: 145 ºF
Ground meat: 160 ºF
Poultry: 165 ºF
8. Countertop Fryers
One of the best parts about a barbecue are the sides. Whether you're doing onion rings or homemade kettle chips with your secret BBQ spice, countertop fryers are an easy way to pull of sides without consuming too much valuable real estate.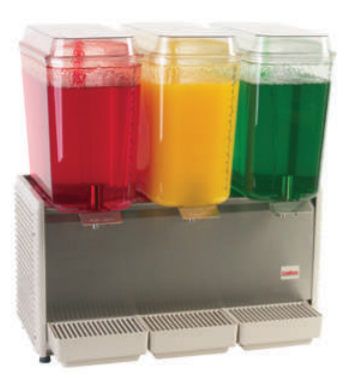 9. Beverage Dispensers
Nothing says summer like sweet tea or lemonade. Heck, mix them up for your Arnold Palmer. Either way, summer heat and BBQ can create quite a thirst, and a good beverage dispenser is a must. From bubbers to infusers, make sure you have your beverage concepts nailed down for thirsty guests.
10. Smokers and Grills
Last but not least, don't forget the smokers and grills. Whether you're just cooking burgers in a cookout fashion or are going all-in on a traditional BBQ with slow-cooked, smoked meat, there is a full range of options available. Traditional smokers, combi ovens with smoker options, portable grills — no matter what you need, make sure you select the option that's most economical and most suited for your objectives.
Come on down and get the tools you need for an epic backyard barbecue experience. Visit our showroom, it's stocked and ready.