Essential Foodservice Equipment That Can Help Your Marijuana Business
We are living in a historic time equivalent to the end of prohibition in 1933 with the passing of the 21st amendment. It ushered in a new boom of liquor producers from large companies, small-batch producers, and even the food industry and its use of alcoholic beverages in restaurants and bars. This also created a boom in the equipment used, as well as the specialization for the processing needed to create such products.
The same is happening in the marijuana industry today, with both businesses and governments seeing the health benefits and the economic potential of such a large industry.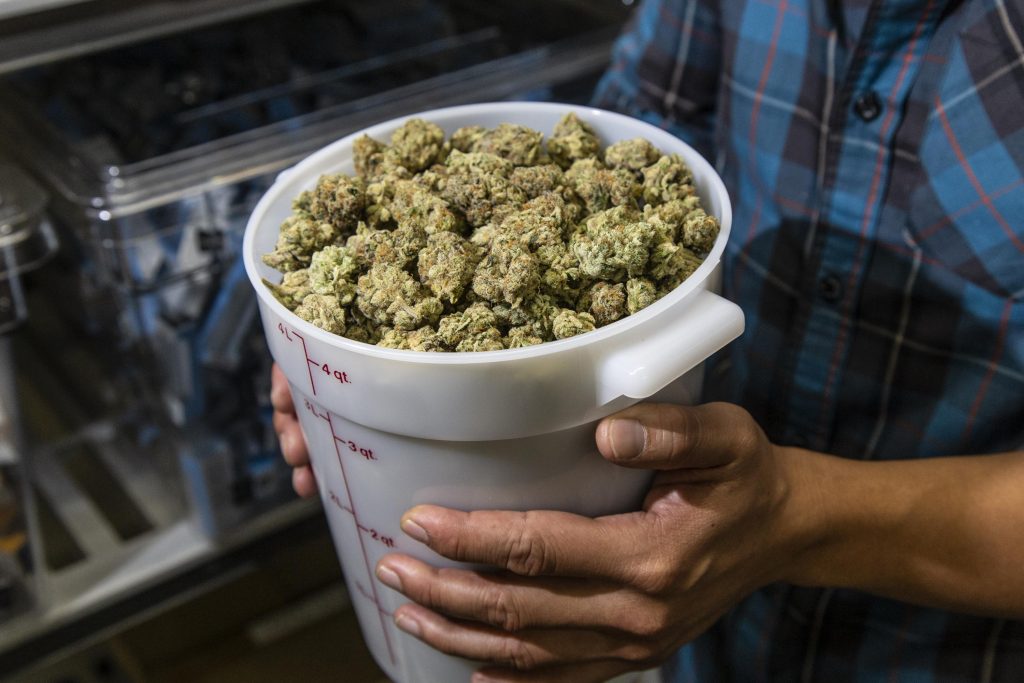 Producers are scrambling to find the newest way to produce, en masse, the plant that provides us with many products for many different types of uses. In that pursuit, many producers are turning to the long-standing industry of the restaurant business where stainless steel tables, shelves, storage, and machinery have been at use for more than a century to mass produce foods.
Within the food industry, marijuana producers are finding tools to expedite, economize, and bring to market the various products that marijuana has already entered due to strong demand.
Let's explore some of the foodservice equipment that is proving to be most helpful to marijuana business owners today.
Cambro
From pans and racks to storage containers and carts, Cambro has a variety of equipment to aid in the use of growing marijuana.
Pans
Translucent and opaque pans are often heavily used within marijuana facilities as they offer drain shelves for airflow, grouping, and watershed features. The non-stick interior of the pans also reduces product waste and improves yield.
Storage Containers
Cambro's square and round storage containers feature spill-proof lids and visible gradients for measuring quantities and are often used for the distillation and storage of harvested flowers, as well as the shake that comes from the flowers. The storage boxes range from 13-gallons up to 22-gallons and are easily stackable for storage and transport.
Carts
Cambro's durable service carts offer ease of storage and transport for moving products through the different phases from the seed to harvest, then to packaging.
Robot Coupe 
With over 50 years of experience in the foodservice equipment industry, Robot Coupe's machines are designed to save the user time and labor while providing perfectly uniform size reduction for foodservice, laboratories, testing facilities, and cannabis processors.
Blixer
The Robot Coupe Blixer offers many applications for the cannabis industry. The Robot Coupe Blixer has become a go-to machine for labs testing for pesticides, as well as THC and CBD content. There are a variety of Blixers that can easily aid in CO2 extraction to be used in oils and creams, and with high RPM's and a micro-serrated blade, the Blixer is perfect for use with thick and sticky cannabis flower.
Robot Coupe's 16 different immersion blenders offer the ability to mix, blend, and puree ingredients for edibles production. The consistent particle size achieved by using a Robot Coupe Blixer machine reduces the occurrence of "channeling" when the cannabis is under high pressure during the oil extraction process. This process is critical to providing a higher yield and retaining the purity of the cannabis oil.
Metro 
Whether you're looking for gowning gear for your staff to use in your facility, high-density track shelves for cloning your plants, or transporting plants from room to room, Metro has a variety of innovative solutions to maximize crop yields and facility efficiency. Having served the scientific, healthcare, and foodservice industries for over 80 years, Metro has your marijuana business covered from flowering and drying equipment to packaging and storage designed with your cannabis needs in mind.
Shelving
Metro brings solutions that are easily cleanable and provide high-density products that help grow more healthy clones in a smaller footprint without sacrificing the accessibility of clones. Adjustable shelving helps meet ideal light spacing, while the high-density track shelving helps find more space for clones. Cleanable shelving also protects against mold, fungus, and bacteria.
Mobile Drying Racks
Mobile drying racks are corrosion resistant and allow easy access and transport of the product to final processing areas. Their convertible solutions also allow for tray drying or hang drying processes.
Utilizing the right equipment when it comes to processing cannabis is crucial to cultivating a product your customers will be proud to buy. Ready to grow your marijuana business with the right equipment? Hurry on over to the Alto-Hartley showroom to pick up your cannabis growing supplies or shop online with us!