The History of Pancakes & Some New Recipes to Try
Pancakes are a staple menu item for almost any breakfast-serving restaurant in America and throughout the world. And for good reason. The simple combination of soft battered up pancakes and butter paired with delicious maple syrup is enough to please the tastebuds of any diner. Pancakes have been around for centuries as a favorite staple in many cultures' diets. Let's take a quick look at the history of pancakes, as well as some delicious recipes to try.
The History of Pancakes
Let's go back to ancient Greece and Rome. Yes, you read that right! In ancient Greece and Rome, pancakes were made from wheat flour, olive oil, honey, and curdled milk. In fact, Cratinus and Magnes, Ancient Greek poets, wrote about pancakes in their poetry. There were also references to pancakes in some of Shakespeare's famous plays. During the English Renaissance, pancakes were often flavored with rosewater, various spices, sherry, and apples.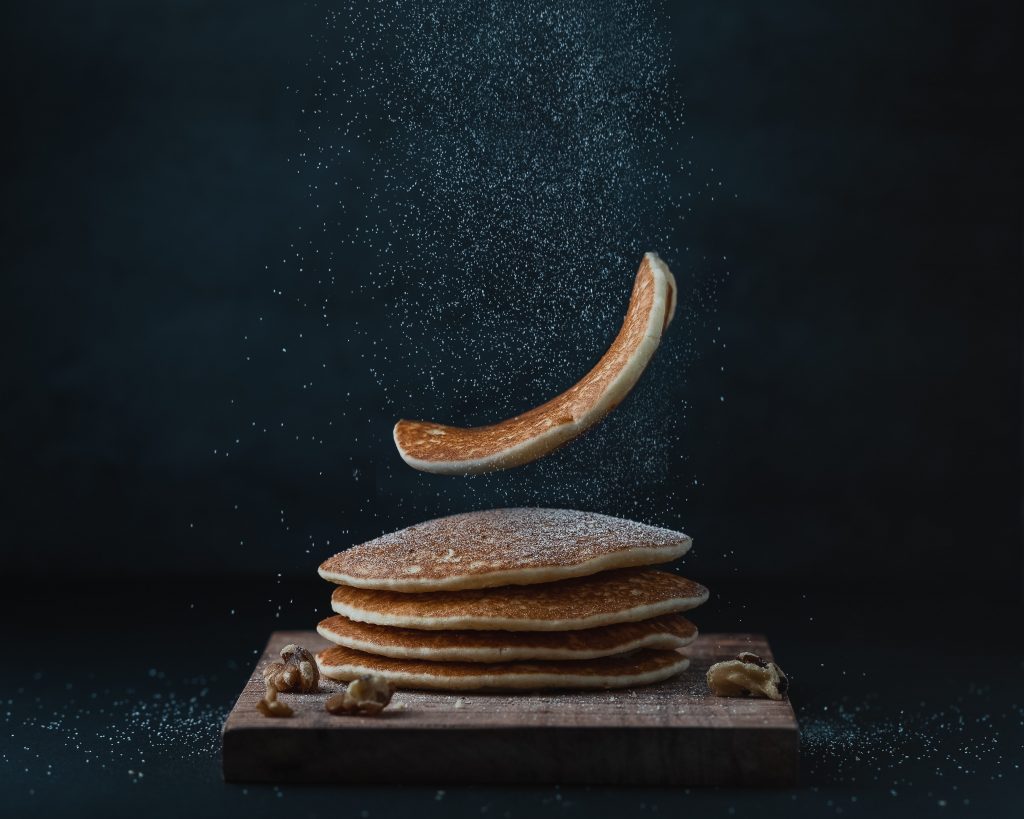 The name "pancake" became a standard name in the 19th century in America. Before that, they were often referenced as johnnycakes, journey cakes, buckwheat cakes, hoe cakes, griddle cakes, and flapjacks. Most early American pancakes were made with buckwheat or cornmeal.
The interesting fact about pancakes is that they exist all throughout the world, but each culture has their own unique way of preparing them for breakfast, lunch, and dinner. Take for example these extensions of transcultural food: Crêpes, Irish boxty, Welsh crampog, potato latkes, Indian poori, Hungarian palacsinta, Russian blini, and Dutch pannenkoeken.
So whether you prefer the classic pancake for breakfast, potato cakes for lunch, chicken and waffles for dinner, or like to try unique flavor combinations, this tasty, easy-to-make treat is sure to please everyone at the kitchen table.
Want to try some of our favorite pancake recipes? Check them out here.
The classic old-fashioned pancake.
Merge a cinnamon roll into a pancake with this tempting recipe.
Enjoy this delicious potato cake recipe for breakfast, lunch, or dinner.
Try something truly unique with this blueberry & avocado pancake recipe. 
The table is set, the batter is mixed, the griddle is hot, and the butter and syrup are ready. Time to hurry on over to the Alto-Hartley showroom to pick up any kitchen supplies you may need to make the perfect weekend breakfast for the whole family! Don't have time to stop in? Shop online with us!
Ready to make the perfect stack of pancakes? Swing by our showroom to pick up all the supplies you need, and get a 10% discount by clicking below.